Tom Hardy the Hero?!
It has been reported he chased an alleged moped thief through Richmond, in South West London, "looking furious" and detained him until the Police arrived.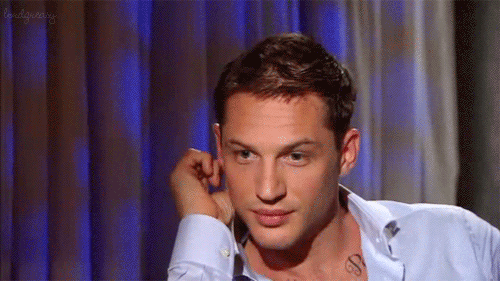 Swoon!
"It was mental – like he'd switched to superhero mode in an action movie," an eyewitness told The Sun. The star was then said to have commented "I caught the C***".
Way to drop the C Bomb Tom…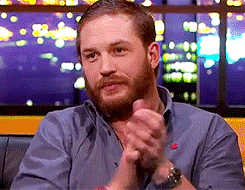 The Actor himself has not made any statements and his spokeswoman has declined to comment.
A spokesman for Scotland Yard said: "At 12:34hrs on Sunday, 24 April a motorcyclist was in collision with a car in Sheen Road, Richmond.
"Officers happened to be present at the time of the collision. This was not a pursuit.
"The male motorcyclist was arrested on suspicion of theft of a motor vehicle and the male pillion passenger was arrested for taking a vehicle without consent.
"As both males sustained injures and the London Ambulance Service was called. The motorcyclist and pillion passenger were taken to a south London hospital for treatment to injuries not thought to be life threatening or life changing."
This is assuming that he isn't getting mistaken for a good looking member of the public. Just a few weeks ago Tom Hardy took the internet and the North East by storm with reported sightings of him only to discover it was an unsuspecting (although good looking!) member of the public.
(Photo: Johnny Watson / Facebook)
I can see the resemblance, but are people seeing who they want to see? Let's face it- who wouldn't want to see him! Only Tom knows…
(GIFS credit: GIPHY)